Will Terry from Equality Utah and Brent White from Milk+ talked about pride and the new bar and club that's focused on the LGBTQ+ community. 
Milk+ is a bar and club that welcomes all types of milk, whether you're hot milk, spilled milk, le leche or coconut milk, everyone is accepted, and the space is provided for everyone's self-expression, White said. Milk+ opened six months ago and is excited to celebrate its first pride. White said that Milk+ will be holding a pride kick-off event with a disco euphoria theme this Thursday that will last from June 2 through June 5.  
Terry said that Thursday night's event is being partnered with Equality Utah, the leading LGBTQ+ political advocacy group in Utah. The kick-off event will be hosted as a fundraiser for getting more pro-equality elected officials into office. Those going to the kick-off event can expect a performance from Lisa Barlow and Aquaria.  
You can connect with Milk+ on Instagram at @milk.slc and you can connect with Equality Utah on Instagram at @equalityutah or at their website equalityutah.org 
Milk+ is located at 49 E 900 S. Salt Lake City, UT 84111 
The perfect captain and co-owner for the new Milk+ bar on Harvey Milk Blvd in Salt Lake City's MidTown District is Brent White.  With an extensive background in the restaurant industry, bartending, business design and real estate, he blends experience with vision in this new amazing mega bar, Milk+. (click here to read full article)
The concept of Milk+ was a long time coming – over 3 years ago the dream began with the acquisition of the building off 49 East and 900 South.  After a brief pause due to the pandemic, things ramped up over the last 10 months and culminated in the Grand Opening in February 2022.   Brent and co-owner Jeff Silchita wanted to create a safe top-of-the-line space for "every  flavor of Milk."  A space that welcomed the LGBTQ community, where people could feel safe to be who they are and mingle with others in a brand new environment.  
When asked about the inspiration Brent says "The name "Milk" was always the name I had in mind, the idea that we are all various types of milk."  The "+" sign was added to the name when the stars aligned and the building was secured off Harvey Milk Blvd.
Read more >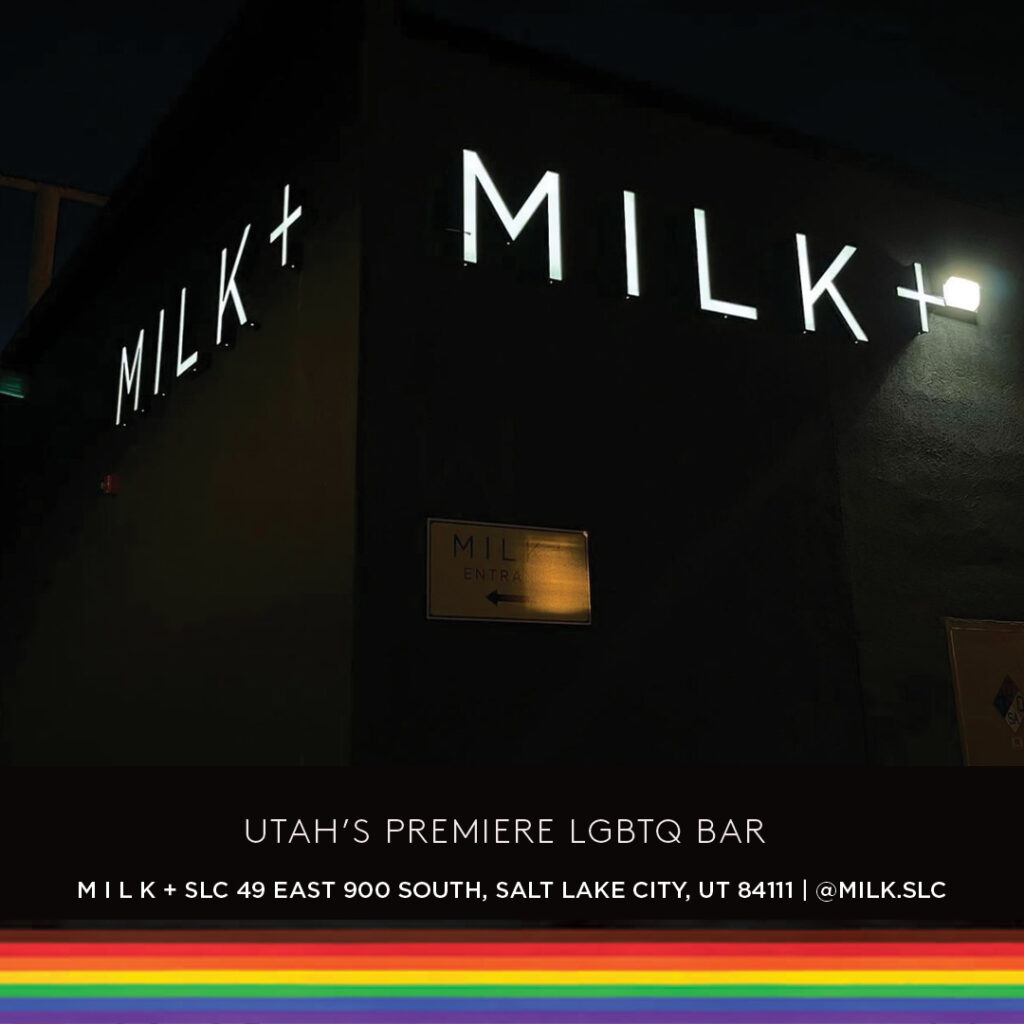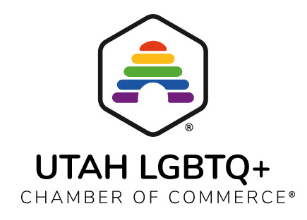 Welcome to M I L K + Bar, where celebrations are made extraordinary. Our spacious venue offers plenty of room for you to dance and let loose while enjoying various music and events all in one place. With huge bathrooms, an outdoor patio, and gaming areas, you and your loved ones can enjoy a wonderful time in a comfortable and inviting atmosphere.
At M I L K +, we celebrate positivity, growth, and expression, and strive to be a safe space for everyone. We welcome all walks of life and will not tolerate discrimination of any kind. We firmly believe in brown and black persons' right to space and take pride in being a community that promotes accessibility and inclusivity.
Our zero-tolerance policy for hate speech, body/gender negative behavior, or any form of discrimination ensures that everyone feels welcome and safe in our space. If you encounter any such behavior, please do not hesitate to report it to our staff, who are trained to handle such situations promptly and effectively.
Our gender-inclusive restrooms reflect our commitment to inclusivity, and we believe that everyone should feel comfortable and welcome in our establishment. Come join us at M I L K + Bar and enjoy our delicious food, amazing drinks, and vibrant atmosphere. We can't wait to welcome you into our community!